White Tie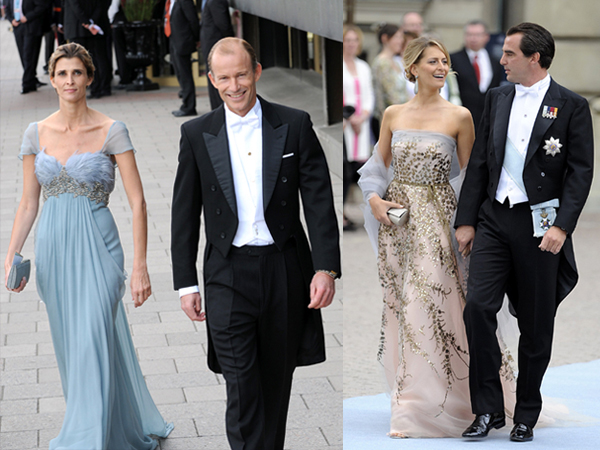 The most elegant Viennese balls are white tie events.
The gentleman wears a black tailcoat, black trousers, black shoes, a white bow tie, white vest, and a white wing-collar shirt. The traditional material for the white tie, vest, and shirt is pique, a fabric with a slight diamond-shaped waffle texture. If pique is not available then other white fabrics may be acceptable. Studs must be worn on the shirt over the buttons. A white folded pocket square is worn in the upper left pocket of the tailcoat, and the gentleman will ideally also be wearing white gloves. Some individuals may also be wearing diplomatic or military medals.

The lady wears a formal floor-length dress. Short cocktail-length dresses are not considered acceptable. It is important that these dresses should not be narrow at the bottom in order to allow free movement of the legs. The wider dresses look especially lovely as they swing back in Viennese turns. Unless the lady is a member of the opening ceremony cotillion, her dress should not be pure white. Women will also sometimes wear opera-length gloves.
The Vienna Philharmonic Ball, the Vienna Opera Ball, and the Techniker-Cercle Ball are "white tie only" events.